---

---
In the ancient times, the area of Anávyssos was part of a large and wealthy county by the name of Anáphlystos which, according to mythology, was founded by the hero of Troizína (NE Peloponnese, opposite Poros Island) Anáphlystos. It is also thought that the name " Anáphlystos" derives from the ancient greek verb "anaphlýo" which means bubble, seethe, just like the boiling water. The name of the area, «Anávyssos» is thought to originate from paraphrasing the ancient name (Anáphlystos – Anávlystos – Anávlyssos – Anávyssos).

The county of Anáphlystos was a great county during antiquity, a theory that is supported by the many archaeological findings, the mines discovered in the larger area, the salt pans behind the beach which have been operated since ancient times (and ceased to in 1969) and lastly by the existence of a harbour and a fortress. Excavations in the area close to the chapel of Ágios Geórgios, approximately 1 km NE of Palaiá Fókaia, have revealed important findings from the Geometric Times (9th – 7th ce. BC) which are exhibited in the Archaeological Museum of Vravróna, as well as early Christian graves (5th cen. AD) with rich pottery and engravings.

During the Middle Ages and the Turkish Rule, there is not much info regarding the area, which was definitely in economic and social decay. Its inhabitants were at most a few dozens and they were not considered to live there permanently. Indicatively, in 1835 when the newly formed Greek state performed its first census, the inhabitants of Anávyssos were 54.

Further to the Asia Minor Catastrophe (the disastrous end of the Greek-Turkish War of 1920 – 1922) and mainly after 1924, a lot of refugees from the coasts of Turkey (Asia Minor) and especially from Aretsoú, Constantinople and Enechíl, Cappadocia moved in the area. Especially the refugees from Fókaia founded the village of Palaiá Fókaia in the cove of the bay, where today lies the fishing harbour. At the same time, the Greek government offered some land to the Sarakatsani population living there at the time (Sarakatsani are an ethnic Greek population who were traditionally nomadic shepherds) and so, all these populations together have "resurrected" financially and in terms of population the area of Anávyssos. The census of 1924 showed that its inhabitants were more than 1000.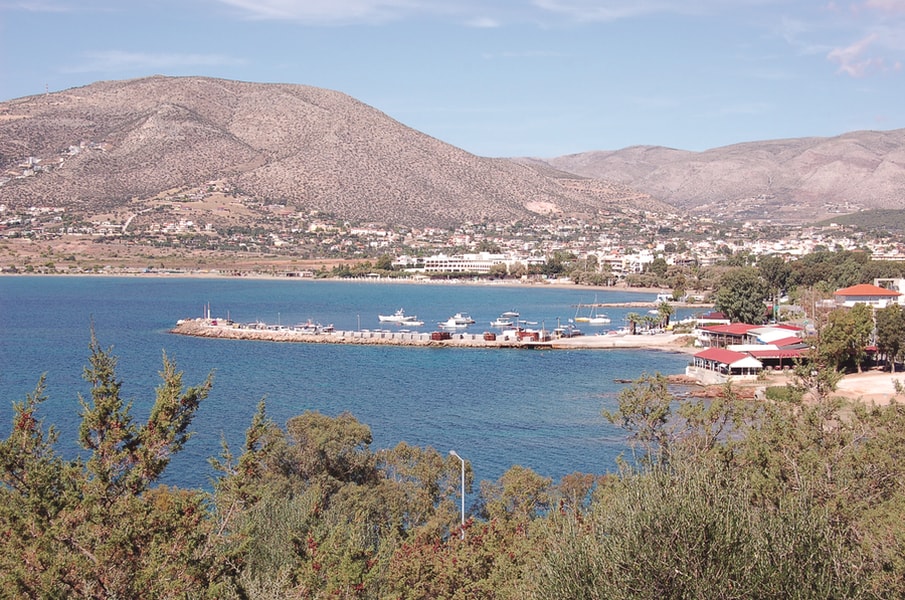 Up until the beginning of the 1960s, the population remained roughly constant, however the construction of the coastal road that leads to Sounio accelerated exponentially the touristic development of Anávyssos and with it, brought a second migrating wave. People started coming here from Thessaly, Ípeiros and Makedonía. In the 1980s, a lot of families came here from Lesvos island (mainly from the villages of Géra county) but also many Athenians, who bought land in order to build their summer houses or came here to retire. According to the census of 2001, the citizens of Anávyssos numbered 7.189.