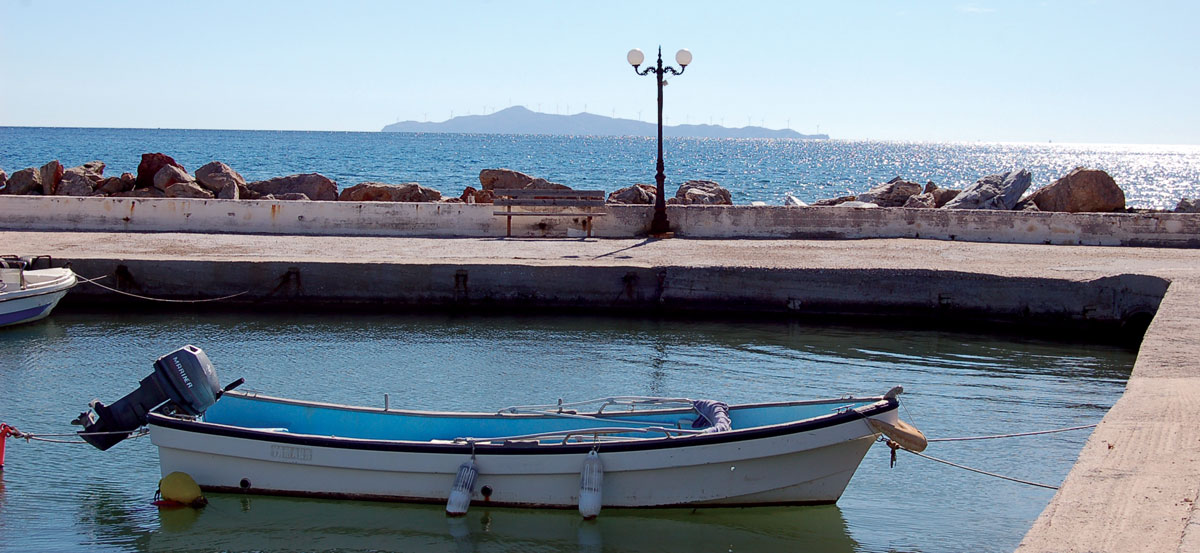 The island of Ágios Geórgios (San Tzórtzi) is a mostly barren island, mountainous and uninhabited. There are no bays around the island, to offer shelter to the yachts and at large, its coasts are steep and its waters deep.
In antiquity it was named Vélvina (Classical Years) and is mentioned by Strávon and Iródotos. The island had its own city which cut coins and produced barley. During the Roman Years, it was used as an exile for political convicts. During the Venetian Rule, the island was known under the name San Giorgio d' Arbora, due to its unique tree on the crest of its mountain range, but also as Capello di Cardinale, because the outline of the tree reminded the characteristic hat of the catholic official.
After the Turkish rule and up until 1980, the island was the place of seasonal or permanent habitat of stock breeders and cattlemen, which is why even today there is a large number of free sheep and goat population. In the beginning of the last century, the cheese produced by the breeders of San Tzórtzi was renowned and sought after. Up until recently, the island was the property of 2 families of Ýdra island, Níkas and Patéras.
Today, the island belongs to the company TERNA energy, which has created a wind park for the production of electric energy, all along its mountain crest.