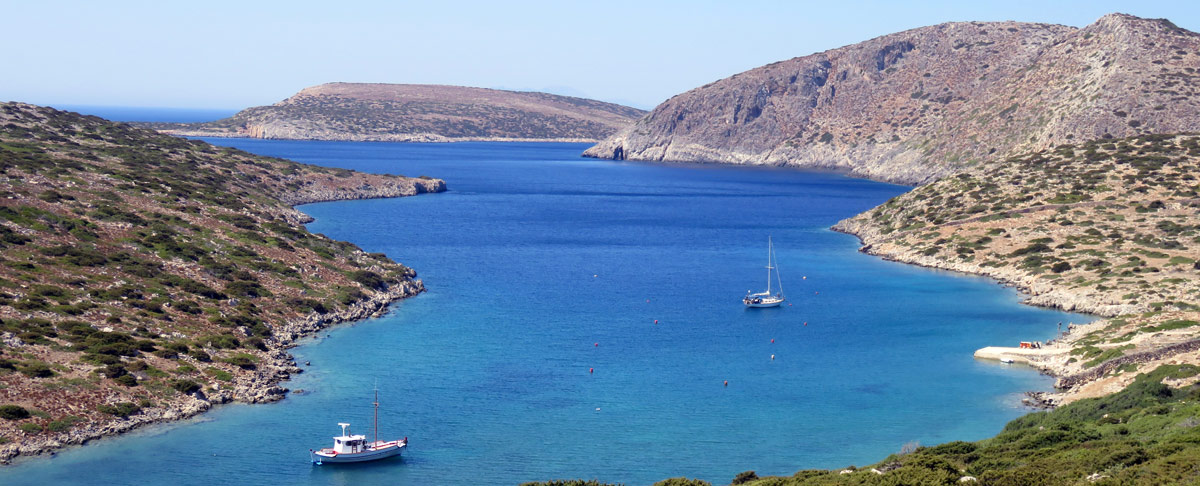 The name of the island is thought to derive from the ancient word "Lévinthos", which is a male name.
In the last 200 years, the history of the island is joined with the history of the Kampósos family, who came initially on the island in 1820 from Pátmos, in order to work on the lighthouse (only ruins of the lighthouse exist today). Since then, they preserve the small settlement in the middle of the island, a small stock raising unit and a tavern operating in the summer.
The Kampósos family is an excellent example of the Hellenic soul and the Hellenic persistence. Against all the adversities the family has encountered over the years, the harshness of winters spent in an isolated island, the continuous absence of governmental support, the parasitic behavior of corrupted officials, they remain on their island and advertise Greece. If your sailing route takes you a few miles away from their island, show practically your respect to the true Hellenic soul and eat a good meal in their tavern.