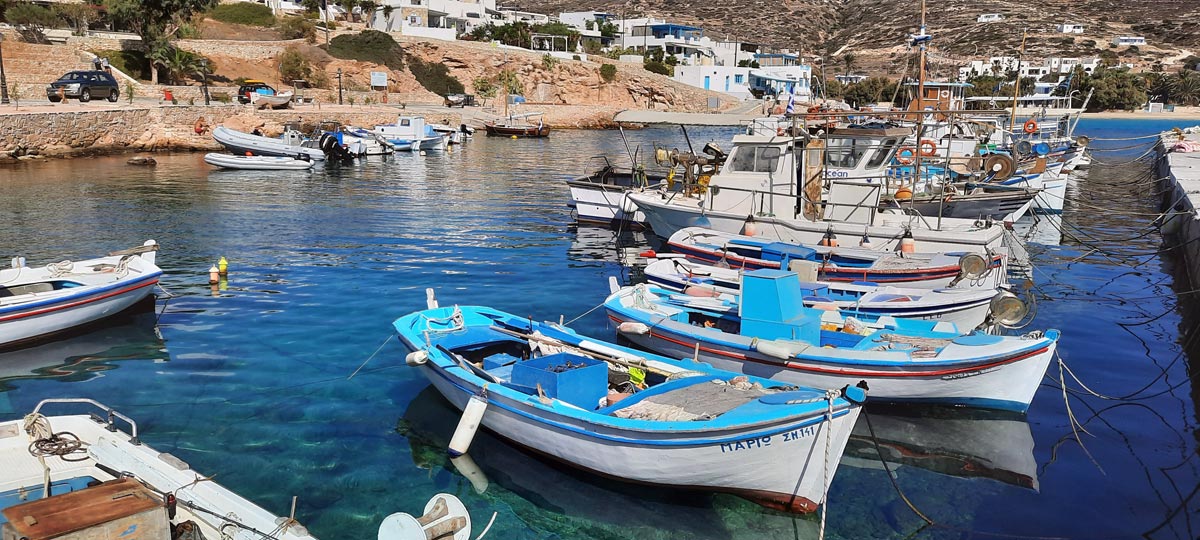 Donoúsa is one of the few Aegean islands that kept its original name from antiquity, Donoúsa or Denoúsa. In the past it had different names for a while, like "Viriden" named by the ancient Romans probably due to its extensive vegetation, or "Spinosa" called by the foreign sailors of the 18th and the 19th century.
Due to its geographical position, it has been a trading station on the sea routes of the Aegean. It has been inhabited since the 9th century BC., according to findings from the bay of Limenári (the bay immediately to the east of Déndro bay).
During the Roman occupation, the island was a place of exile, as many others in Cyclades.
In the years of the 1st World War, it was used by the German cruiser "Goeben" as a hideout from the Allied ships.
In the cove of Déndro bay, at depths of 3m, lie the remnants of the shipwreck of the German ship "Orion", which was sunk by the English Royal Air Force (RAF) on the 23rd of September 1944.