Aegina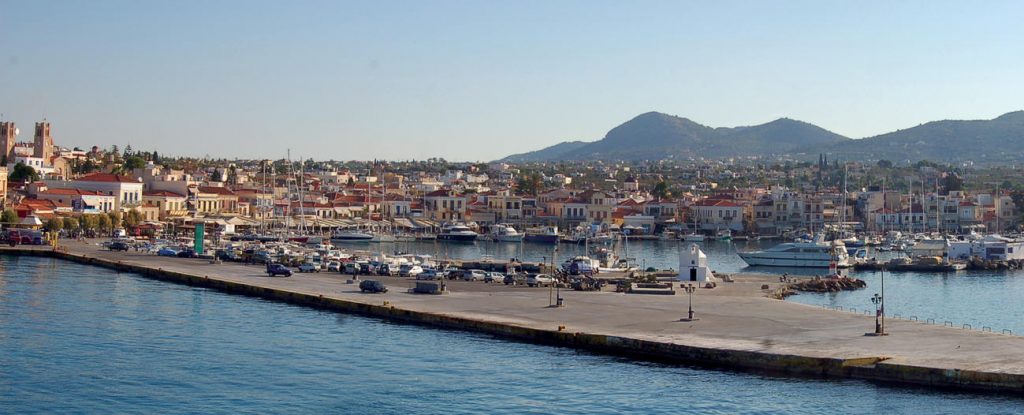 The island of Aígina lies in the middle of Saronic gulf and is second in volume to Salamína island. Its inhabitants and their agriculture occupy mostly the northern and the western part of the island, whereas south and southeast Aígina is far more virgin and unspoiled.
Its name comes from nymph "Aígina", daughter of god Asopós, to which Zeus fell in love with, kidnapped her and took her to Oinóni island, as Aígina was then known.
Aígina has a significant naval history, starting from a very early era. On the 3rd millennium BC, Aígina was already a global commercial destination for ships.
The islanders of Aígina were the first to put sails on their ships. They had also built a unique system of underwater reefs to protect their harbour from hostile ships and only them knew how to pass through
Between 11th and 16th cen. AD, Aígina suffers from piratic raids. It is written that at the end of the 12th century, the island served as the main base of pirates who plundered the coasts of Attikí.
Today, Aígina is a maturely developed touristic area, the character of which has not been altered by the waves of tourism, a fact that brings honor to the islanders. Which is why the walk in the city of Aígina, and especially around the harbour, is lovely.
Probably the most important sight of the island is the temple of Afaía. It was built in 500 BC and was dedicated to the goddess protector of the island. The temple lies close to Agía Marína, the most well known holiday resort of Aígina with the large sandy beach.
The monastery of Ágios Nektários is situated on the main road connecting Aígina town with Agía Marína, about 6 km from Aígina. It is a major pilgrimage and also the place where the saint lived his last years (died in 1990 AD)
Pérdika is a picturesque fishing village in which, apart from a good swim, you will enjoy fresh seafood. Towards the SE lies the bay of Klíma, under the village with the same name. Maybe the most "wanted" bay of the island, it is frequented for more than 5 decades now by yachts of all sizes (see photo)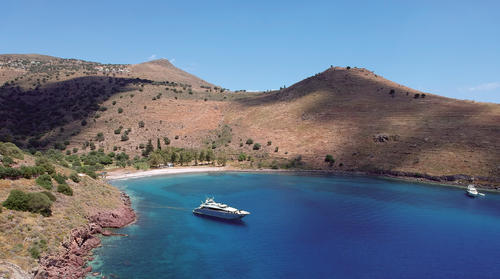 Marcello's tower  lies inside the town of Aígina. Built in 1802 AD, it is a unique sight. It was used by the Governing Committee in 1826, when the newly formed Greek government moved to Aígina.
Aígina produces the infamous, known since antiquity, pistachio nut. The fruit grows very well on this island and has a very pleasant taste, especially the raw version, found nowhere else in Greece. Which is why there is a special feast, FistikiFest, celebrated during one of the first weekends of September.